Lincoln Corsair: Engine / Engine System - General Information
Materials Item Specification Dye-Lite® Gasoline Engine Oil Leak Detection Dye 164-R3700 (Rotunda) - ..
Other information:
Item Description 1 Liftgate anti-pinch switches 2 Power liftgate motor 3 RGTM 4 Power liftgate latch 5 Hands-free liftgate actuation lower sensor (if equipped) 6 Hands-free liftgate actuation module (if equipped) 7 Hands-free liftgate actuation upper sensor (if equipped) ..
Note: The keyless starting system may not function if the key is close to metal objects or electronic devices such as cellular phones. Note: A valid key must be located inside your vehicle to switch the ignition on and start the engine. Ignition Modes The keyless starting system has three modes: Off: Turns the ignition off. Without applying the brake pedal, press and release the button ..
Categories
WARNING: Driving while distracted can result in loss of vehicle control, crash and injury. We strongly recommend that you use extreme caution when using any device that may take your focus off the road. Your primary responsibility is the safe operation of your vehicle. We recommend against the use of any hand-held device while driving and encourage the use of voice-operated systems when possible. Make sure you are aware of all applicable local laws that may affect the use of electronic devices while driving.
USB A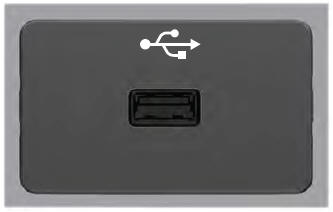 Copyright © 2023 www.licorsair.com