Lincoln Corsair: Body and Paint
Special Tool(s) / General Equipment Punch Copper Hammer Removal NOTE: If the catalytic converter is not being replaced, the HO2S and the catalyst monitor sensor do not need to be removed from the catalytic converter...
Other information:
Activation Phase 1 - Leak Verification Run the EVAP Test with the scan tool. NOTE: Some small leaks may not be detected using the EVAP Test. If the system has passed the test but a leak is still suspected, then proceed to Phase 2. If the EVAP system failed the EVAP Test, then proceed to Phase 2. Phase 2 - System Leak Check Disconnect the fuel va..
WARNING: Wireless charging devices can affect the operation of implanted medical devices, including cardiac pacemakers. If you have any implanted medical devices, we recommend that you consult with your physician. Note: For compatible devices with built-in QI wireless charging capability, the charging performance may be affected if your device is in a case. It may be necessary to remove t..
Categories
WARNING: Driving while distracted can result in loss of vehicle control, crash and injury. We strongly recommend that you use extreme caution when using any device that may take your focus off the road. Your primary responsibility is the safe operation of your vehicle. We recommend against the use of any hand-held device while driving and encourage the use of voice-operated systems when possible. Make sure you are aware of all applicable local laws that may affect the use of electronic devices while driving.
USB A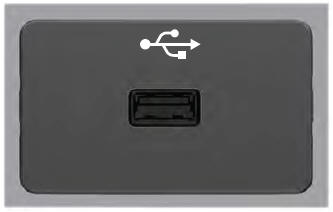 Copyright © 2023 www.licorsair.com