Lincoln Corsair: Automatic Transmission External Controls - Automatic Transmission – HF45 / General Procedures - Brake Shift Interlock Actuator Manual Override
Activation
The HF45 transmission does not have an external mechanical lever to override P . To shift the transmission out of P the vehicle needs a 12 volt power source. If the battery voltage is not sufficient, an external 12 volt power source will be required to shift the transmission out of P . Once their is a sufficient power supply, enter the stay in N mode.

All vehicles
NOTE: This process has to be completed within 20 seconds from the time the brake and accelerator pedals are pressed.
NOTE: You may have to press the start button twice to turn the ignition on.

Without applying the brake pedal, press and release the start button once.

Press the accelerator pedal all the way down and hold.

Press the brake pedal all the way down and hold.

Select the Neutral button twice while holding the brake and accelerator pedals down.

Release the accelerator and brake pedals.

To exit Stay in Neutral mode, apply the brake and select a different gear.

Categories
WARNING: Driving while distracted can result in loss of vehicle control, crash and injury. We strongly recommend that you use extreme caution when using any device that may take your focus off the road. Your primary responsibility is the safe operation of your vehicle. We recommend against the use of any hand-held device while driving and encourage the use of voice-operated systems when possible. Make sure you are aware of all applicable local laws that may affect the use of electronic devices while driving.
USB A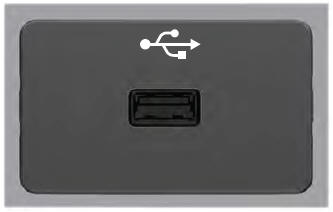 Copyright © 2023 www.licorsair.com