Lincoln Corsair: 360 Degree Camera / 360 Degree Camera Cameras
Locating the Rear View Camera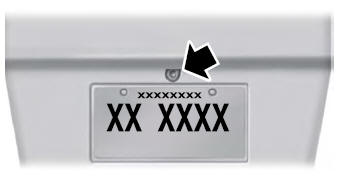 The rear view camera is on the tailgate.
Locating the Front View Camera
The front video camera, located in the grille, provides a video image of the area in front of your vehicle. It adds assistance to the drive while driving at low speeds.
To use the front camera system, place the transmission in any gear except reverse (R) and press the small icon in the corner of the screen.
Note: The front camera system turns on when you are in mud/sand, rock crawl, or baja mode and your speed is less than 14.9 mph (24 km/h).
The area displayed on the screen could vary according to your vehicle's orientation and road conditions.
Locating the Side View Camera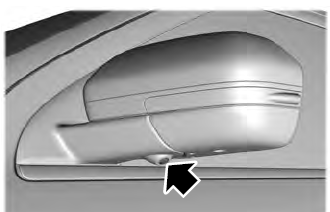 The side view camera, that is in the outside mirror, provides a video image of the area on the sides of your vehicle as part of the front 360 + normal view and rear 360 + normal view. It aids you while parking your vehicle either forward or backward.
What Is the 360 Degree Camera The 360 degree camera system consists of front, side and rear cameras. The 360 degree camera system: Allows you to see what is directly in front of or behind your vehicle...
Active guide lines. Centerline. Fixed guide line: Green zone. Fixed guide line: Yellow zone. Fixed guide line: Red zone. Rear bumper. Active guide lines only show with fixed guide lines...
Other information:
California Civil Code Section 1793.2(d) requires that, if a manufacturer or its representative is unable to repair a motor vehicle to conform to the vehicle's applicable express warranty after a reasonable number of attempts, the manufacturer shall be required to either replace the vehicle with one substantially identical or repurchase the vehicle and reimburse the buyer in an amount eq..
Front Seats WARNING: People who are unable to feel pain to their skin because of advanced age, chronic illness, diabetes, spinal cord injury, medication, alcohol use, exhaustion or other physical conditions, must exercise care when using the heated seat. The heated seat may cause burns even at low temperatures, especially if used for long periods of time. Do not place anything on the seat..
Categories
Wet or winter driving conditions with ice, snow or salty road mist can cause inconsistent and unexpected wiping or smearing.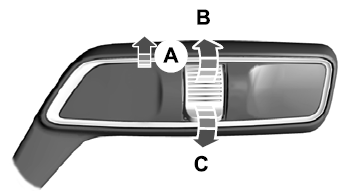 Autowipers On. High sensitivity. Low sensitivity.