Lincoln Corsair: 360 Degree Camera / 360 Degree Camera Cameras
Locating the Rear View Camera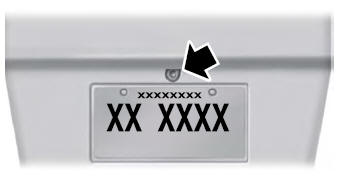 The rear view camera is on the tailgate.
Locating the Front View Camera
The front video camera, located in the grille, provides a video image of the area in front of your vehicle. It adds assistance to the drive while driving at low speeds.
To use the front camera system, place the transmission in any gear except reverse (R) and press the small icon in the corner of the screen.
Note: The front camera system turns on when you are in mud/sand, rock crawl, or baja mode and your speed is less than 14.9 mph (24 km/h).
The area displayed on the screen could vary according to your vehicle's orientation and road conditions.
Locating the Side View Camera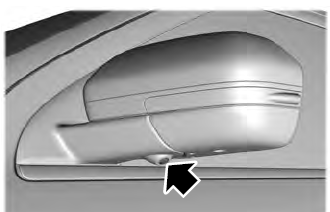 The side view camera, that is in the outside mirror, provides a video image of the area on the sides of your vehicle as part of the front 360 + normal view and rear 360 + normal view. It aids you while parking your vehicle either forward or backward.
Categories
Wet or winter driving conditions with ice, snow or salty road mist can cause inconsistent and unexpected wiping or smearing.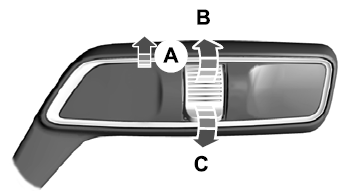 Autowipers On. High sensitivity. Low sensitivity.