Lincoln Corsair: Vehicle Identification
Locating the Vehicle Identification Number
The vehicle identification number is on the left-hand side of the instrument panel.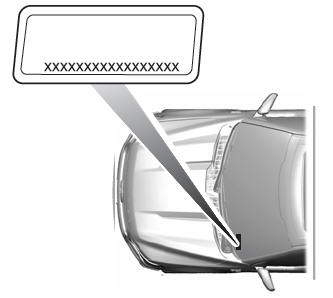 Note: In the illustration, XXXX is representative of your vehicle identification number.
Vehicle Identification Number Overview
The vehicle identification number contains the following information: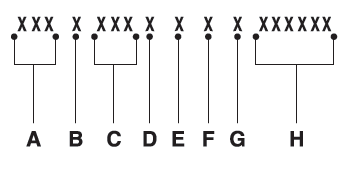 World manufacturer identifier.
Brake system, gross vehicle weight rating, restraint devices and their locations.
Make, vehicle line, series, body type.
Engine or motor type.
Check digit.
Model year.
Assembly plant.
Production sequence number.
Use oil and fluid that meets the defined specification and viscosity grade. If you do not use oil and fluid that meets the defined specification and viscosity grade, it could result in: Component damage that your vehicle warranty does not cover...
Other information:
Special Tool(s) / General Equipment 303-1521Alignment Tool, Crankshaft Position SensorTKIT-2010C-FLM 303-507Timing Peg, Crankshaft TDCTKIT-2001N-FLMTKIT-2001N-ROW Removal All Vehicles NOTE: Do not loosen or remove the crankshaft pulley bolt without first installing the special tools as instructed in this procedure. The crankshaft pulley and the crankshaft timing sprocke..
General Specifications NOTE: All ride height specifications are with the vehicle fuel tank full. Item Specification Ball Joint Deflection Lower ball joint 0 - 0.2 mm (0-0.008 in) Gas vehicles Front Ride Height 2.5 mm (0.098 in) ± 12 mm (0.472 in) Rear Ride Height -15.9 m..
Categories
WARNING: Driving while distracted can result in loss of vehicle control, crash and injury. We strongly recommend that you use extreme caution when using any device that may take your focus off the road. Your primary responsibility is the safe operation of your vehicle. We recommend against the use of any hand-held device while driving and encourage the use of voice-operated systems when possible. Make sure you are aware of all applicable local laws that may affect the use of electronic devices while driving.
USB A