Lincoln Corsair: Vehicle Identification
Locating the Vehicle Identification Number
The vehicle identification number is on the left-hand side of the instrument panel.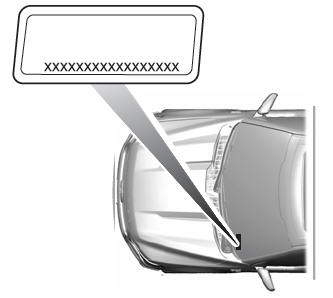 Note: In the illustration, XXXX is representative of your vehicle identification number.
Vehicle Identification Number Overview
The vehicle identification number contains the following information: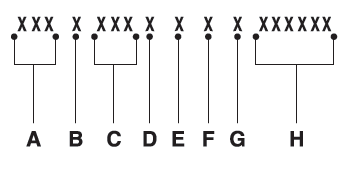 World manufacturer identifier.
Brake system, gross vehicle weight rating, restraint devices and their locations.
Make, vehicle line, series, body type.
Engine or motor type.
Check digit.
Model year.
Assembly plant.
Production sequence number.
Use oil and fluid that meets the defined specification and viscosity grade. If you do not use oil and fluid that meets the defined specification and viscosity grade, it could result in: Component damage that your vehicle warranty does not cover...
Other information:
What Is Phone As a Key (IF EQUIPPED) Phone as a Key allows you to use your phone in place of a passive key. You can use your phone for the following functions: Remote locking and unlocking. Passive entry and exit. Passive start and drive the vehicle. Remote start. Memory function recall. Phone as a Key Limitations Limitations can vary based on the make and model of your phone, phone loca..
Choosing the Right Fuel Your vehicle is designed to operate on regular unleaded gasoline with a minimum pump (R+M)/2 octane rating of 87. Some fuel stations, particularly those in high altitude areas, offer fuels posted as regular unleaded gasoline with an octane rating below 87. The use of these fuels could result in engine damage that is not covered by the vehicle warranty. For best over..
Categories
WARNING: Driving while distracted can result in loss of vehicle control, crash and injury. We strongly recommend that you use extreme caution when using any device that may take your focus off the road. Your primary responsibility is the safe operation of your vehicle. We recommend against the use of any hand-held device while driving and encourage the use of voice-operated systems when possible. Make sure you are aware of all applicable local laws that may affect the use of electronic devices while driving.
USB A