Lincoln Corsair: Brake System / Brake System - General Information
Lubricants, Fluids, Sealers and Adhesives Specifications DOT 4 LV brake fluid Material: Motorcraft® DOT 4 LV High Performance Motor Vehicle Brake Fluid / PM-20 (WSS-M6C65-A2) Torque Specifications Item Nm lb-ft lb-in Front caliper bleeder scre..
Other information:
See the following sections for directions on how to properly use safety restraints for children. WARNING: Always make sure your child is secured properly in a device that is appropriate for their height, age and weight. Child safety restraints must be bought separately from your vehicle. Failure to follow these instructions and guidelines may result in an increased risk of serious injury ..
WARNING: Always fully apply the parking brake and make sure you shift into park (P). Failure to follow this instruction could result in personal injury or death. WARNING: Do not apply the brake pedal and accelerator pedal simultaneously. Applying both pedals simultaneously for more than a few seconds will limit engine performance, which may result in difficulty maintaining speed in traffi..
Categories
Locating the Rear View Camera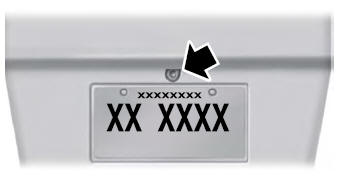 The rear view camera is on the tailgate.
Locating the Front View Camera
Copyright © 2023 www.licorsair.com