Lincoln Corsair: Parking Brake and Actuation / General Procedures - Electronic Parking Brake (EPB) Manual Release
Activation
NOTE: If the EPB cannot be released using the switch carry out the following procedure. If the battery is dead, jump start the battery to provide power and release the EPB using the switch.
NOTE: Typical parking brake actuator motor shown.
Block the wheels and tires.

Disconnect the parking brake actuator motor electrical connector and, if equipped, detach the wiring retainer.

Remove the bolts and using a twisting motion, remove the parking brake actuator motor.

Rotate the ball screw driveshaft clockwise 120 degrees.

Repeat steps 2-4 on the opposite side of the vehicle.

Install the parking brake actuator motors.
Refer to: Parking Brake Actuator Motor (206-05 Parking Brake and Actuation, Removal and Installation).

Categories
WARNING: Driving while distracted can result in loss of vehicle control, crash and injury. We strongly recommend that you use extreme caution when using any device that may take your focus off the road. Your primary responsibility is the safe operation of your vehicle. We recommend against the use of any hand-held device while driving and encourage the use of voice-operated systems when possible. Make sure you are aware of all applicable local laws that may affect the use of electronic devices while driving.
USB A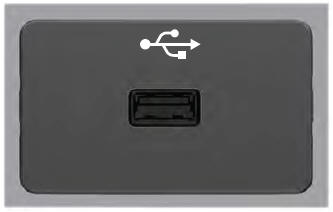 Copyright © 2022 www.licorsair.com