Lincoln Corsair: Rear Electric Drive Assembly / Description and Operation - Rear Electric Drive Assembly - Component Location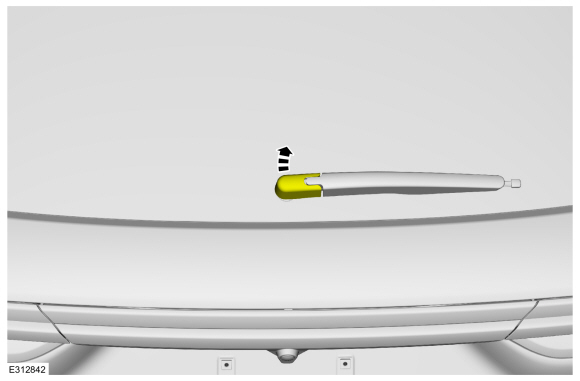 | Item | Description |
| --- | --- |
| 1 | Inverter System Controller (SOBDMB) |
| 2 | Rear Electric Drive Assembly |
Rear Electric Drive Assembly Resolver Offset Tag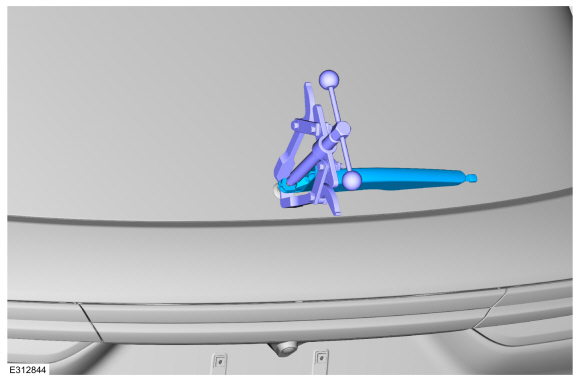 | Item | Description |
| --- | --- |
| 1 | 16 digit serial number |
| 2 | Part number |
| 3 | 7 digit service code |
Overview The center of the electric motor control system is a microprocessor called the Secondary Inverter System Controller (S-ISC), also known as the SOBDMB ...
Other information:
Special Tool(s) / General Equipment Power Caulk Gun Power Fixed Glass Removal Tool Cold Knife Knife Vacuum Cleaner Materials Name Specification Sika® SikaTack® MACH 60 / Sika® SikaTack® MACH 30 / Dow® BETASEAL™ Express - Sika Tack ASAP Urethane Adhesive - Motorcraft® Ultra-Clear Spray Glass CleanerZC-23 ESR-M14P5-A ..
Windshield washer fluid reservoir. See Washer Fluid Check A. Engine coolant reservoir. See Engine Coolant Check. Engine oil dipstick. See Engine Oil Dipstick. Engine oil filler cap. See Engine Oil Check D. Brake fluid reservoir. See Brake Fluid Check. Battery. See Changing the 12V Battery. Power distribution box. See Fuse Specification Chart. Air filter assembly. See Changing the Engine ..
Categories
Wet or winter driving conditions with ice, snow or salty road mist can cause inconsistent and unexpected wiping or smearing.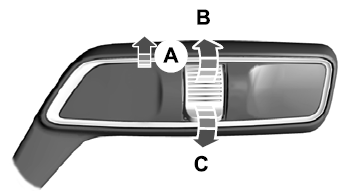 Autowipers On. High sensitivity. Low sensitivity.
Copyright © 2023 www.licorsair.com