Lincoln Corsair: Customer Information
If you operate your vehicle primarily in any of the following conditions, you need to perform extra maintenance as indicated. If you operate your vehicle occasionally under any of these conditions, it is not necessary to perform the extra maintenance...
Blind Spot Information System Sensors Argentina Brazil China CMIIT ID: 2015DJ1610 Djibouti European Union EU Ghana Jamaica Malaysia RALM/24A/0715/S(15-2272) Mauritania Moldova Pakistan Paraguay Serbia Singapore South Africa South Korea MSIP-CRM-8DC-SRR3B Taiwan, China Ukraine United Arab Emirates (U...
Other information:
WARNING: Do not stand directly over the kit while inflating the tire. If you notice any unusual bulges or deformations in the tire's sidewall during inflation, stop and call roadside assistance. WARNING: If the tire does not inflate to the recommended tire pressure within 15 minutes, stop and call roadside assistance...
Move the selector switch to the right to acknowledge and remove some messages from the information display. Other messages will be removed automatically after a short time. Certain messages need to be confirmed before you can access the menus. Active Park Adaptive Cruise Control (If Equipped) Adaptive Headlamps (If Equipped) AdvanceTrac™ and Traction Control Alarm Automatic Engine Shu..
Categories
WARNING: Driving while distracted can result in loss of vehicle control, crash and injury. We strongly recommend that you use extreme caution when using any device that may take your focus off the road. Your primary responsibility is the safe operation of your vehicle. We recommend against the use of any hand-held device while driving and encourage the use of voice-operated systems when possible. Make sure you are aware of all applicable local laws that may affect the use of electronic devices while driving.
USB A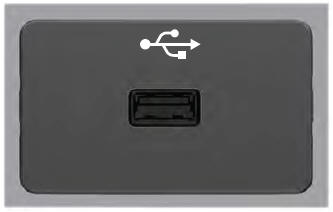 Copyright © 2023 www.licorsair.com