Lincoln Corsair: Appendices / Electromagnetic Compatibility
WARNING: Do not place objects or mount equipment on or near the airbag cover, on the side of the front or rear seatbacks, or in areas that may come into contact with a deploying airbag. Failure to follow these instructions may increase the risk of personal injury in the event of a crash.
WARNING: Do not fasten antenna cables to vehicle wiring, fuel pipes and brake pipes.
WARNING: Keep antenna and power cables at least 4 in (10 cm) from any electronic modules and airbags.
Note: We test and certify your vehicle to meet electromagnetic compatibility legislation. It is your responsibility to make sure that any equipment an authorized dealer installs on your vehicle complies with applicable local legislation and other requirements. Installation of some aftermarket electronic devices could degrade the performance of vehicle functions, which use radio frequency signals such as broadcast radio receiver, tire pressure monitoring system, push button start, Bluetooth® connectivity or satellite navigation.
Note: Any radio frequency transmitter equipment in your vehicle (such as cellular telephones and amateur radio transmitters) must keep to the parameters in the following illustrations and table. We do not provide any other special provisions or conditions for installations or use.
Car/SUV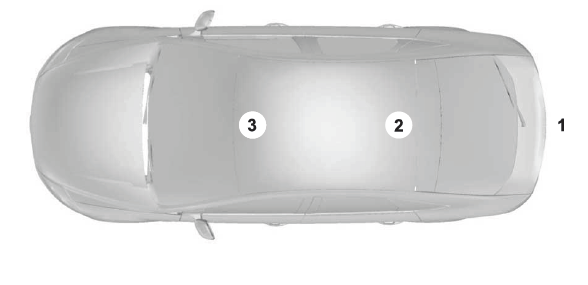 Van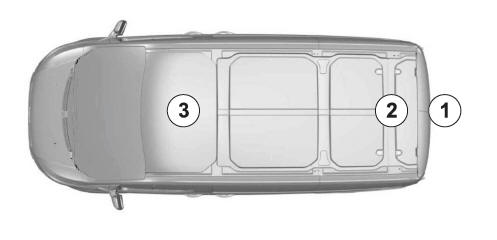 Truck


VEHICLE SOFTWARE END USER LICENSE AGREEMENT (EULA) You ("You" or "Your" as applicable) have acquired a vehicle having several devices, including SYNC ® and various control modules, ("DEVICES") that include software licensed or owned by Ford Motor Company and its affiliates ("FORD MOTOR COMPANY")...
Other information:
The Personal Safety System provides an improved overall level of frontal crash protection to front seat occupants and is designed to help further reduce the risk of airbag-related injuries. The system is able to analyze different occupant conditions and crash severity before activating the appropriate safety devices to help better protect a range of occupants in a variety of frontal crash..
Special Tool(s) / General Equipment 100-002 (TOOL-4201-C) Holding Fixture with Dial Indicator Gauge 303-1688Preload Tool, Balance Shaft 303-507Timing Peg, Crankshaft TDCTKIT-2001N-FLMTKIT-2001N-ROW Check Install the special tool and rotate the crankshaft slowly clockwise until the crankshaft balance weight is up against the Crankshaft TDC Timing Peg. The eng..
Categories
WARNING: If the tire does not inflate to the recommended tire pressure within 15 minutes, stop and call roadside assistance.
WARNING: The power plug may get hot after use and should be handled carefully when unplugging.
Check the air pressure of your tires as follows: